Common Fence Installation Styles in Sunrise, FL
Fence Builders has a stacked catalogue of the best fence styles in Sunrise and Broward County. After 15 years of professional experience designing the top-rated fences in the area, we have seen what makes a fence stylish. Our wealth of knowledge building fences means that we can find the right fence to go with your home or property. Coveted by many, rivaled by none, Fence Builder fences are guaranteed to leave our customers feeling good about their fence installations. What separates us from other fencing companies is that our fence contractors take the time to give our customers unbelievable quality while offering affordable solutions. When it comes to value, Fence Builders is truly great!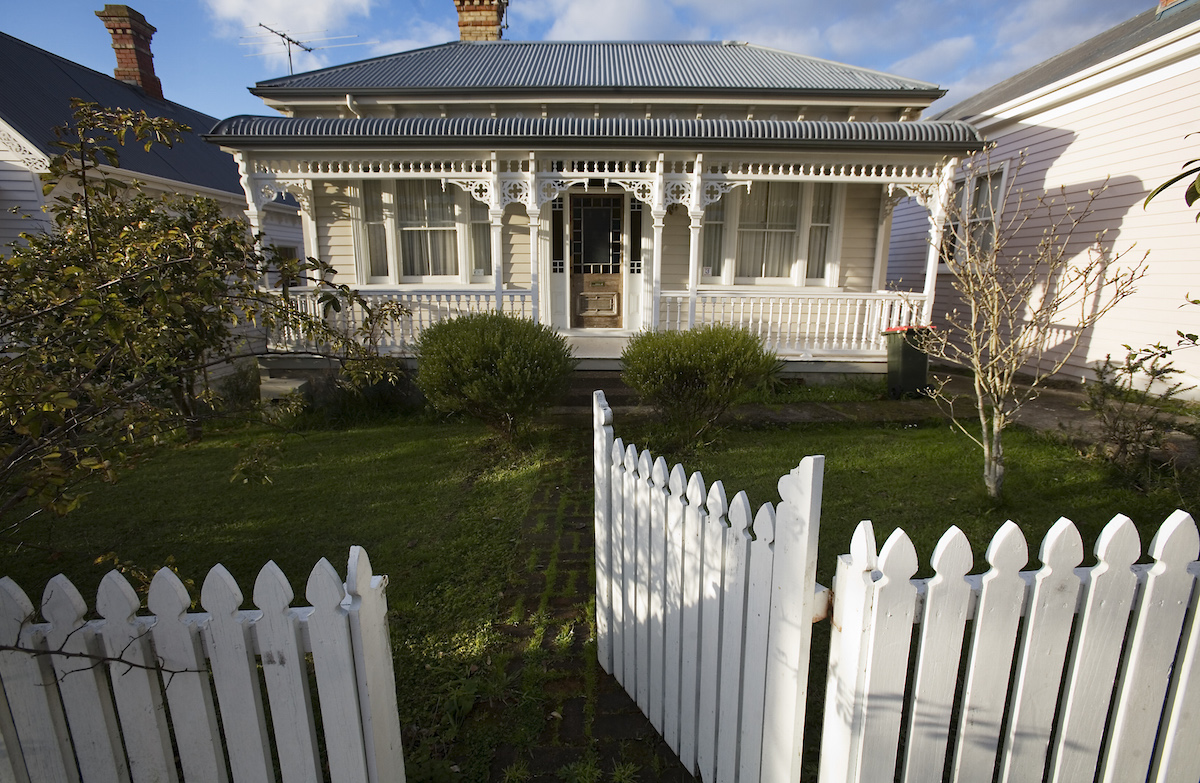 Fence Builders Custom Fencing Materials
Not sure where to start? That's okay! In the menu below, Fence Builders has included some brief descriptions of our different fence materials and fence styles, including the reasons why they are beneficial.
Wood Fences: Wood fencing in Sunrise is popular because it is naturally appealing, lower in cost, easy to install, and highly customizable. Wood fences continue to be a timeless classic across the area, and because our local warehouse has access to the best woods from around the country, you will be pleased with its beauty. Among our wood options, customers choose from commercial grade oak, pine, spruce, maple, cedar, cypress, redwood and others! All wood is sealed and stained for pristine shine and durability from the Florida elements.
PVC Fences/ Vinyl Fences: PVC fences are similar to wood insofar as that they are highly customizable and mimic that all-American charm. However, unlike wood fences, vinyl fences are made from polymerization, meaning that they are forged to hold color and resist weathering. As a result, they are relatively maintenance free and last a very long time. Our catalogue includes dozens of PVC fence styles for all kinds of properties.
Aluminum Fences: Aluminum fence installations are increasingly chosen because they are great for pool fencing. With thousands of homes and apartment complexes in Sunrise, they like aluminum fence styles because they are ornamental and durable. Not only are they crafty, but they are also easier to maintain and install than other metal fencing options. They also provide good visibility so that you can keep an eye out on your kids while they play in the pool.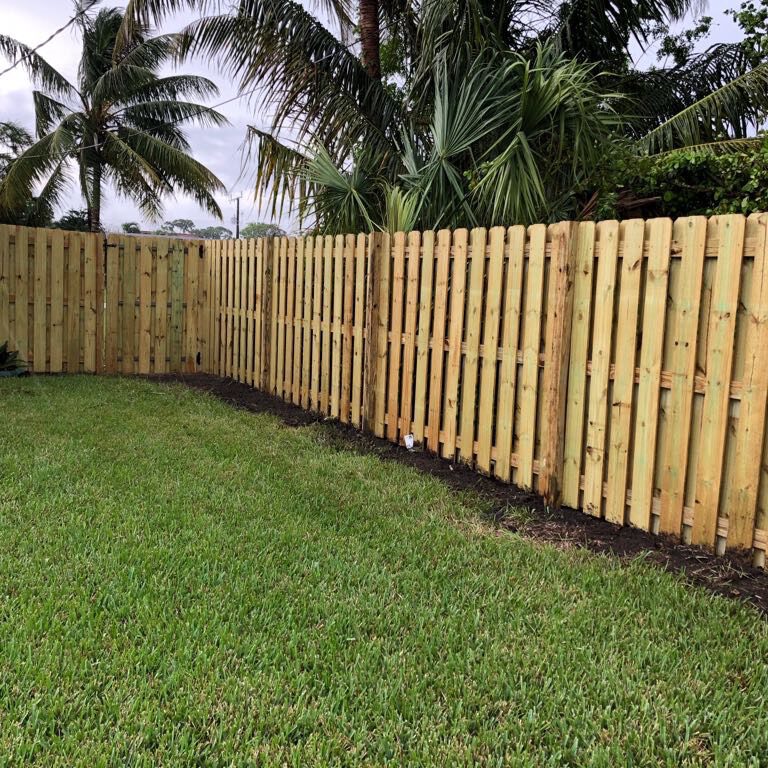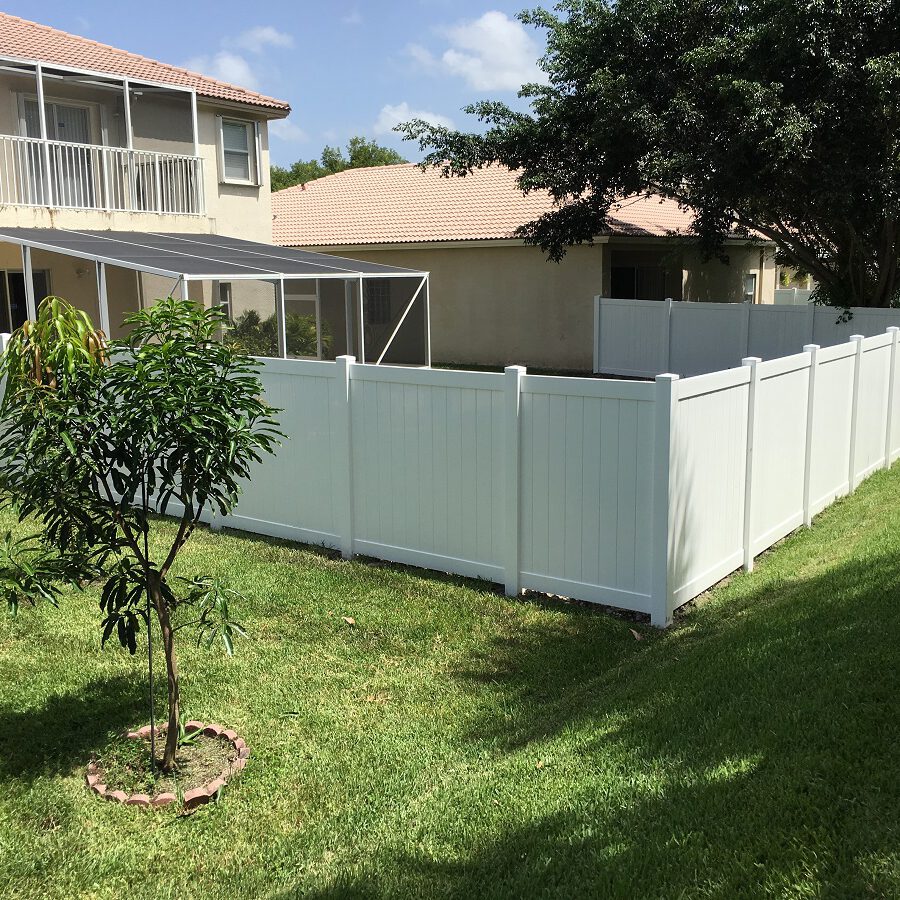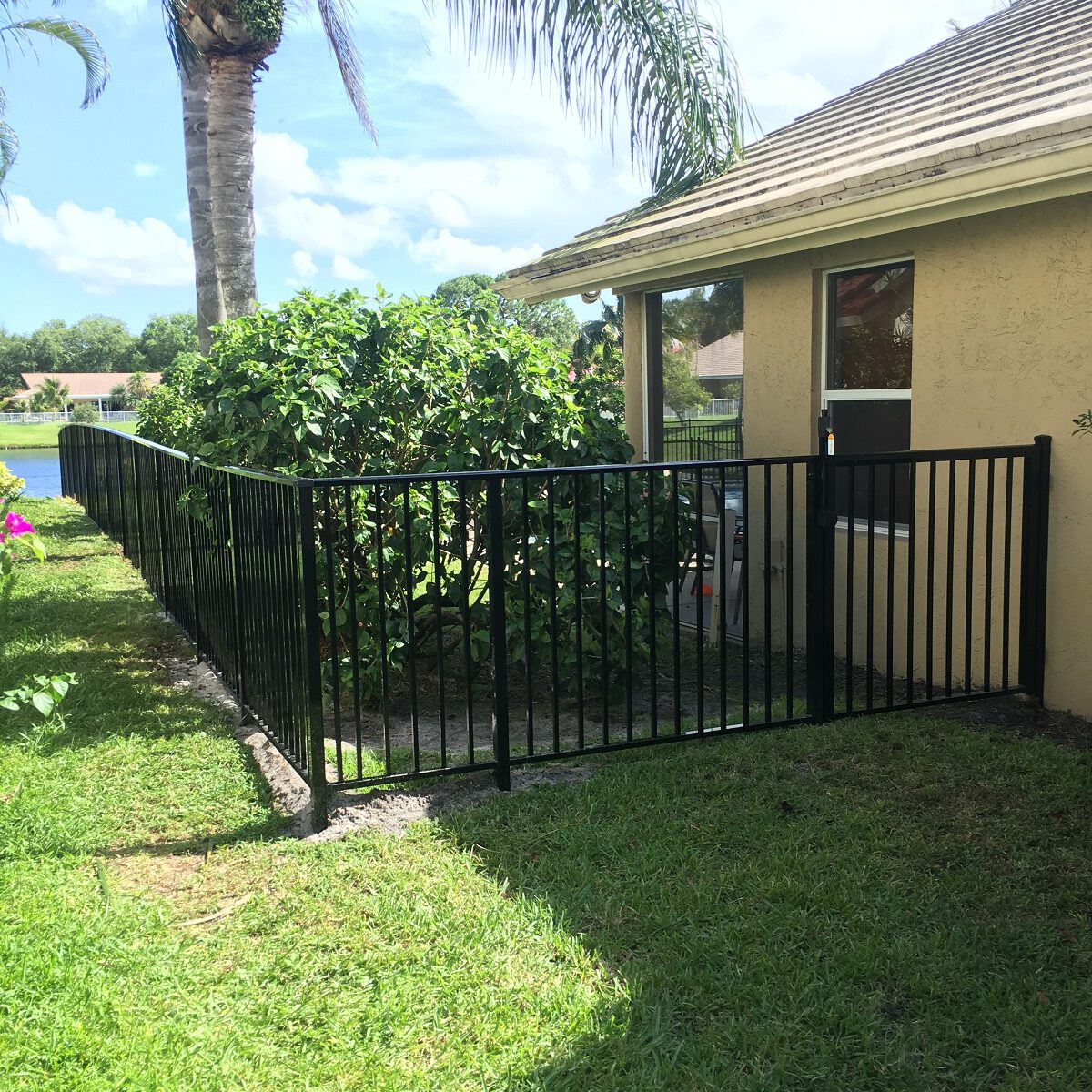 Chain-Link Fences: Chain-link fencing is galvanized for incredible security. When it comes to security fencing solutions for your property, these is not a more affordable fence than the chain-link fence. With the ability to come in vinyl or wrought iron, you can style it to your liking. They also are a high visibility fence, so construction companies, pet owners, and sporting facilities love their utility. Fence Builders treats all fences to avoid weather damages such as rust, corrosion, and color fading.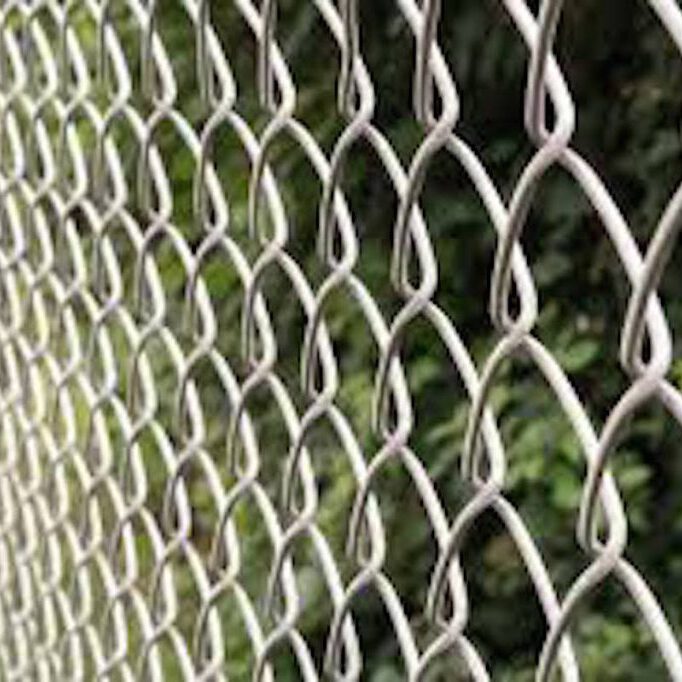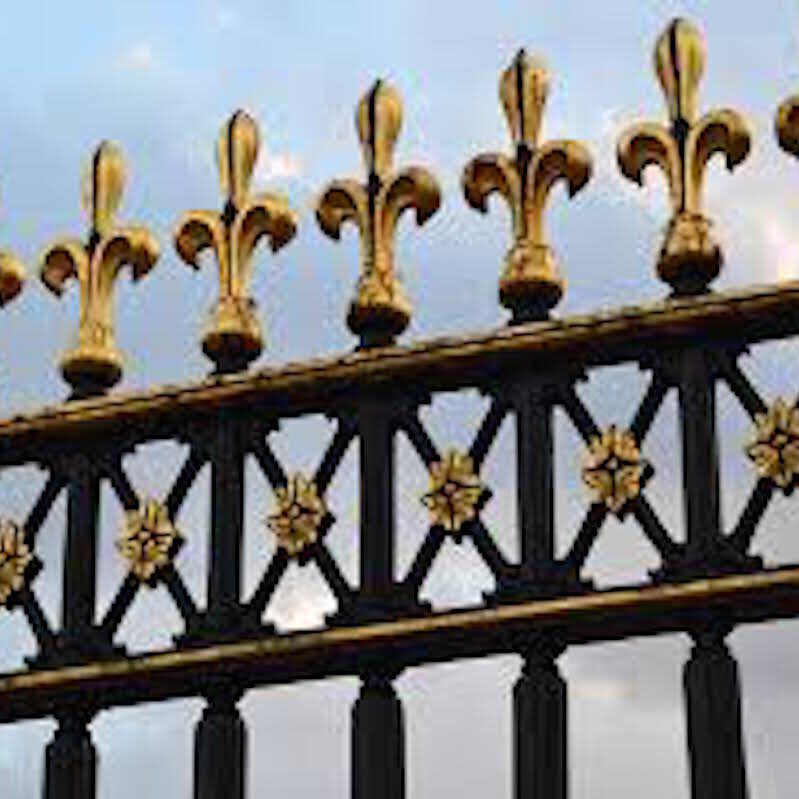 Wrought Iron Fences: When it comes to the cream of the crop of fencing styles, it's tough to beat the elegance of a wrought iron fence. They captivate homes and other properties because they are beautiful, strong, and durable. Fence Builders hand crafts industry-leading wrought iron fencing designs that catch eyes and drop jaws. Not only are they used in luxury homes and in conjunction with an automatic driveway gate, but many gated communities, security complexes, and other commercial properties utilize the perks of a wrought iron fence installation style. A Fence Builder wrought iron fence, if maintained, can easily last over 50 years.
Custom Fencing Designs and Fencing Styles in Sunrise, FL
In addition to common fence materials, Fence Builders has an impressive catalogue of fence installation styles and base models. These designs are front-page magazine worthy because they are built to work for any property or function. When it comes to custom fences, Sunrise FL only chooses the Fence Builders to handle installations. Among some of the most common fence styles in this side of Broward County, we have the following options:
Residential Fences: For homeowners, a residential fence is necessary for security and privacy. For example, a stockade panel wood fence is common for homes in need of affordable fencing. Also, getting a residential fence means that you get added value to your home.
Commercial Fences: Businesses count on Fence Builder fencing designs to make their commercial properties efficient. For example, local construction contractors love our custom chain-link fences to optimize their construction projects while keeping all parties safe. At Fence Builders, we have all kinds of commercial fence styles for incredible solutions.
Pool Fences: In Broward County, many homes have pools. With a pool, HOAs may require that you have a swimming pool fence installation to avoid fines. For both residential and commercial pools, it is necessary to have a pool fence to protect kids, pets, and guests. From aluminum pool fences to PVC and vinyl pool fences, we have plenty of custom pool fence designs.
Yard Fences: Yard fences help upgrade your outdoor space. From front yards to back yards, there is a fencing style that you will love! If you are looking to plant a garden in your backyard, having a yard fence can help keep it safe from rodents and other unknown threats. Also, a yard fence is great for adding to the entertainment space in your home. Fence Builders has several picket and panel fences that will go well with your yard.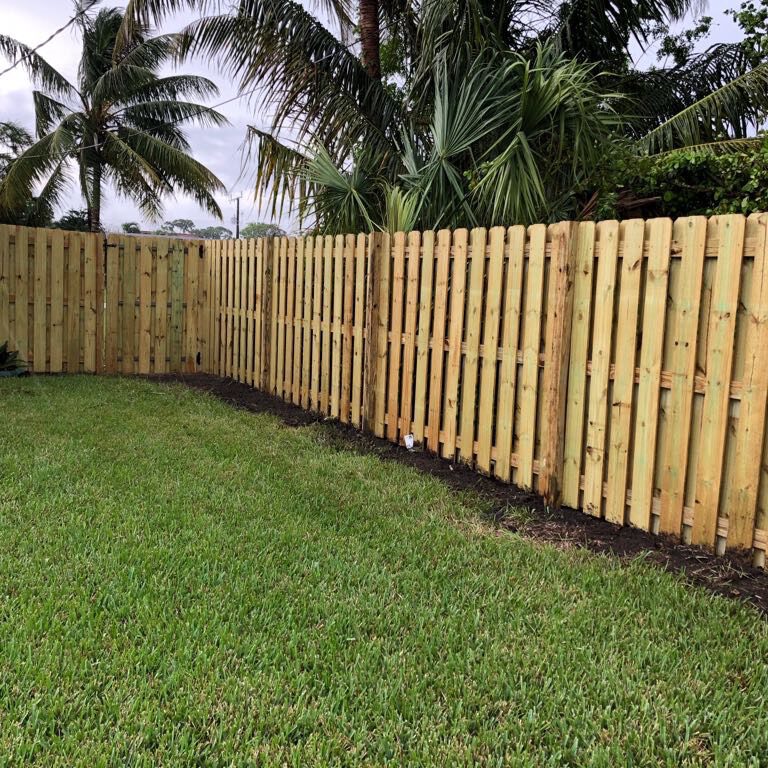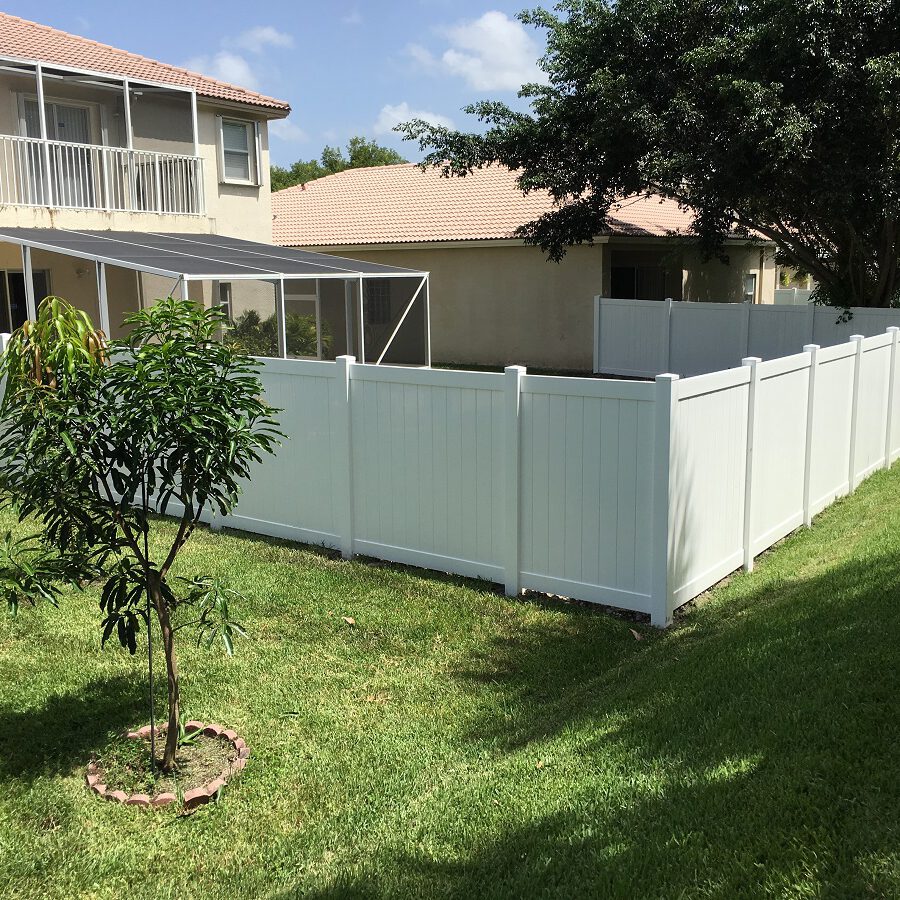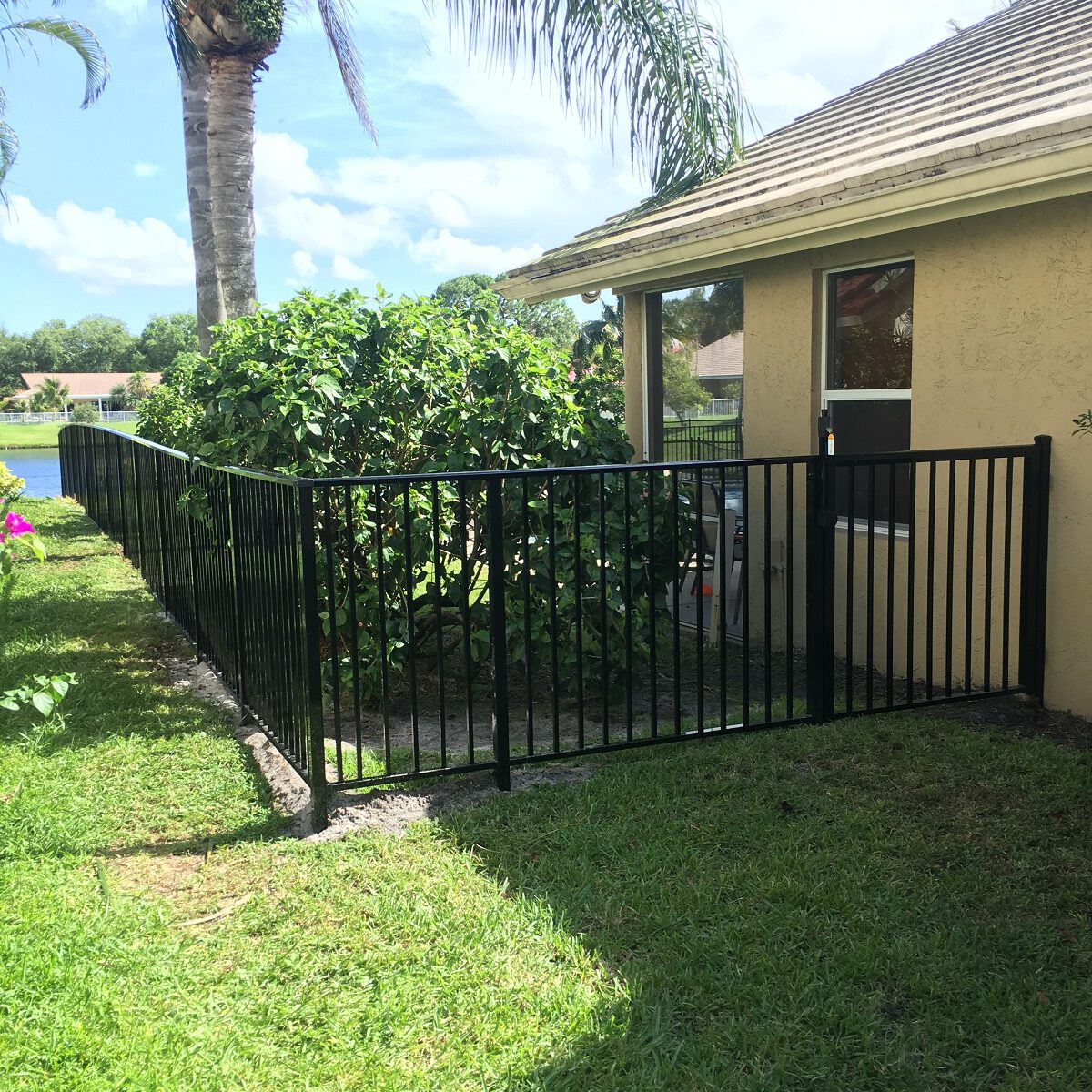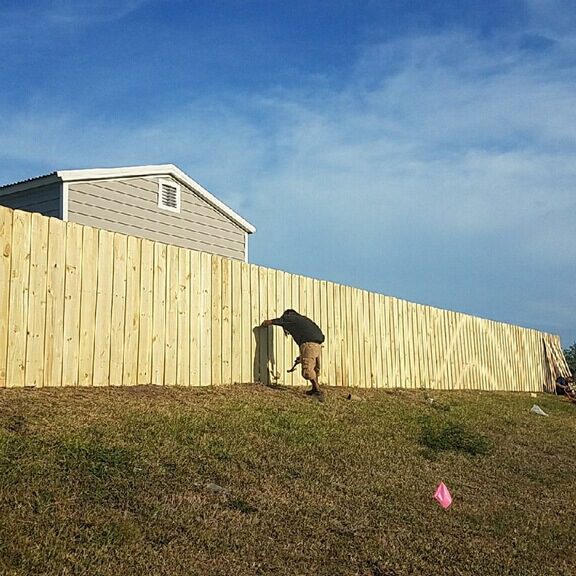 Contact Sunrise Fence Builders | Fencing Consultations | Fence Installation Estimates
Interested in learning more about your fencing possibilities? Contact Sunrise Fence Builders today to get connected with one of our customer service representatives and begin your initial consultation. We field all inquiries for your fencing needs, including offering insight into the fence trends in the area. We also offer free estimates and quotes on upcoming installations so you can feel confident with your next great fence! Year after year, we continue to grow our business because our clients rave about our amazing custom and common fence installation designs. As a result, we have an outstanding number of customer referrals!